---
James "Mike" Gerstenecker

I have been doing Ventriloquism for 42 years. I have performed on several televisions shows, including my own show for the Armed Forces Radio and Television Service. I have performed for Clubs, Riverboats, Charity Events, Telethons, Senioramas, Parades, and Grand Openings. I have opened the show for some of the top names in the entertainment business. I have entertained from as far north as the U.P. of Michigan and as far south as Puerto Rico. I would be honored to entertain at your event.


I offer a Ventriloquist, Clown, and a Magician for your Entertainment at:


Parties

Grand Openings

Special Events

Clubs

Churches

Hospitals

Scouting Events

Social Functions

Parades

Walk Arounds

Senior Events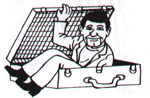 Click the Dummy

for E-mail


For those that do not have a E-mail compatible browser, you may contact me at this E-Mail address.

jmgerst@sbcglobal.net


You may call by telephone by using this phone number.

1-618-344-7650





I am based out of the St. Louis Metro area, but I will also do out-of-town performances. Fees are based on travel, housing expenses & size of audience.




CLICK HERE

IN MY OPINION, THE GREATEST VENTRILOQUIST OF ALL


FOR BEGINNERS AND EXPERIENCED ALIKE,
HERE IS A FEW NAMES OF PEOPLE THAT I'VE HAD DEALINGS WITH AND FOUND THEM TO BE GREAT TO DO BUSINESS WITH.


TO LEARN THE ART OF VENTRILOQUISM, OR TO PURCHASE JUST ABOUT ANYTHING RELATED TO VENTRILOQUISM, CONTACT:



OTHER NAMES WILL BE ADDED TO THIS LIST AS I GET TO MEET AND DEAL WITH OTHER SUPPLIERS.


TRY OUT THE VENTRILOQUIST WEB RING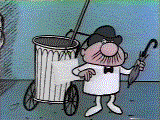 CLICK THE MAGIC WAND TO SEE MY MAGIC PAGE

All material is Copyrighted (c) 1998-2004 by James M. Gerstenecker Sr.